Leisure at Pousada da Condessa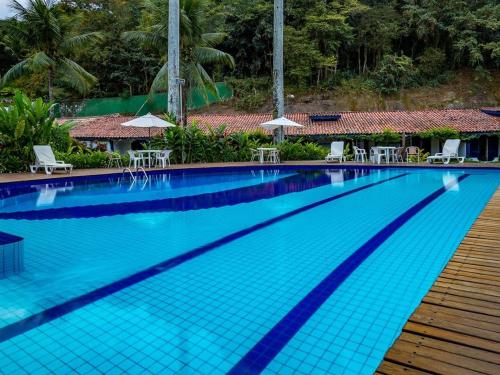 Our social area and leisure structure is perfect to complete your stay. The pool is large and very well set up, installed without middle of the lawn and with a water mirror that gives an all special charm.

Our gym, inaugurated in 2015, is quite complete with more than 8 equipment, plus 2 treadmills, 1 exercise bike, 1 spinning bike.
To relax, our lounge, new sitting space, comfortable armchairs or the roundabout, no garden reserved, are excellent choices. Not to mention the SPA, for relaxing and therapeutic massages and aesthetic treatments.

Not to mention the various options of tours that Paraty offers: islands, beaches, waterfalls, trails and the historic center itself with its fully preserved houses.